We did it!  We've made it past the half way mark and just 19 weeks to go!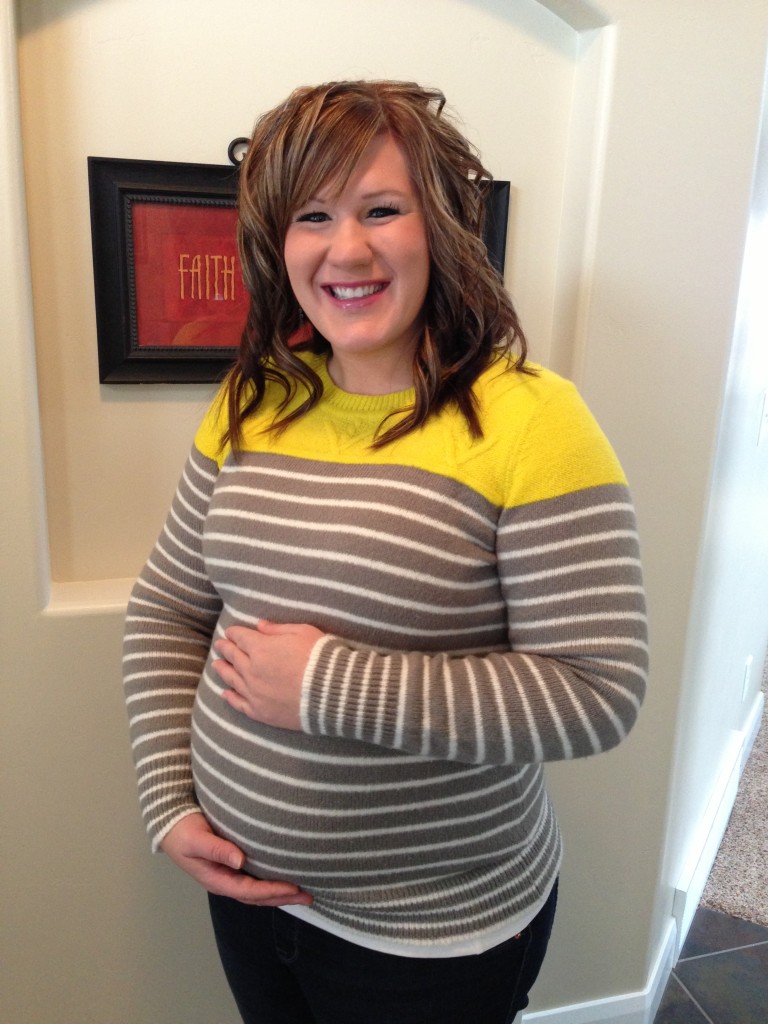 Wednesday we had our 21 week ultrasound and it was so fun to get to see Baby Zac.  Our appointment was at 8:30am, which was their first appointment of the day so we didn't have to wait long before they called us back.  They did all the normal checkin things and then we got started.  This time they had us in a room with a big screen TV where the ultrasound was projected to so we could see what was going on…. at least that is the idea in theory.
Anytime I would ask Jason, "can you see him moving or can you see his hands!?"  Jason would respond back, "all I see is fuzz!"  It was just the three of us in the room, and even after hearing Jason explain that he really had no idea what was going on, the doctor was not helpful in trying to make the experience a cool one for either of us.  I guess he wasn't quite as exiceted about the whole thing as we were.  The good thing is that it was being recorded, and I knew what I was looking at, so Jas and I were able to go home and have our own big screen TV experience.
Here is a video of the ultrasound for those of you who are interested, but beware, it's over eight minutes long.  We did commentary the whole thing (so turn your volume up) that way you guys wouldn't have the same experience Jason did saying… "all I can see is fuzz!"
Here are some fun facts about our little guy.
-He's measuring at 20 weeks and three days (so a bit little) since I was at 21 weeks one day.
-He is about 13oz!  Just 3 more ounces to go and he'll be a pound.
-All the books say that I should be feeling him move at anytime, but I haven't felt anything yet.  This might be because he is a little small or because of his positioning.  He's head is down and his feet are up by the top of my rib cage, which is where the placenta is too, so that just might be giving me extra padding so I am not feeling those little kicks.  I am sure they will come soon enough.  Feeling something besides heartburn all day will be a welcome change!