Shalauna and I just spent the weekend in St. George celebrating our 2 year anniversary! We stayed at a fancy place with the biggest bath tub I've ever seen (if you know Shalauna, you know that's kind of a big deal).  We relaxed by the pool and went to the Aladdin musical at Tuacahn.  Good times.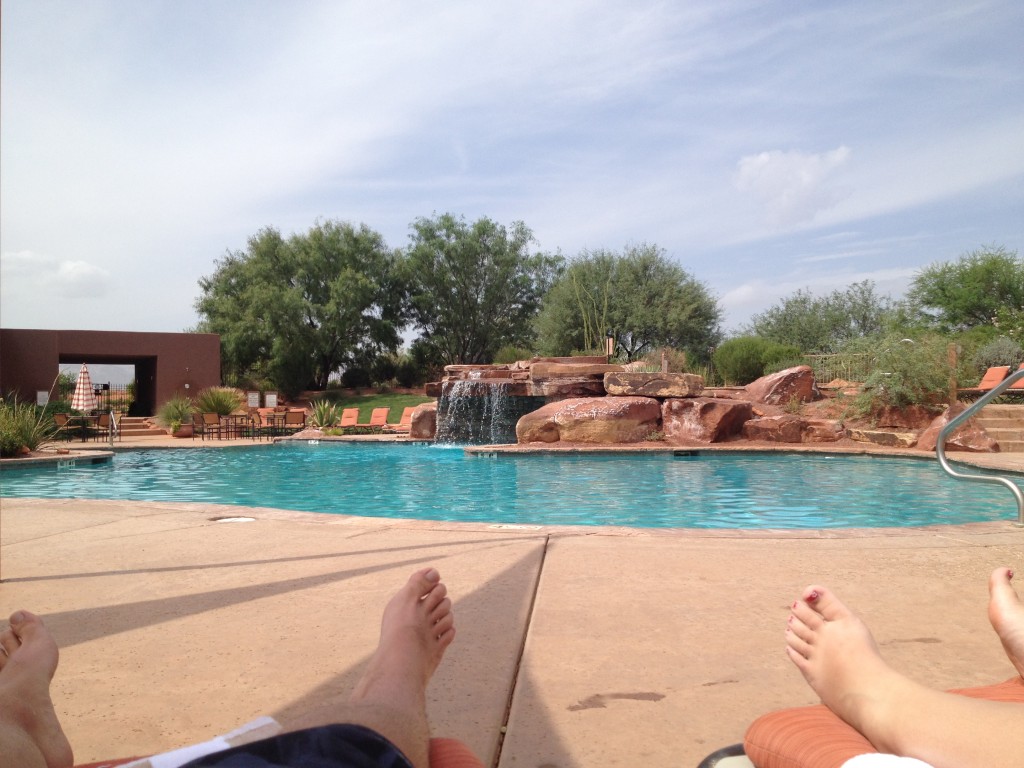 It's what we do best.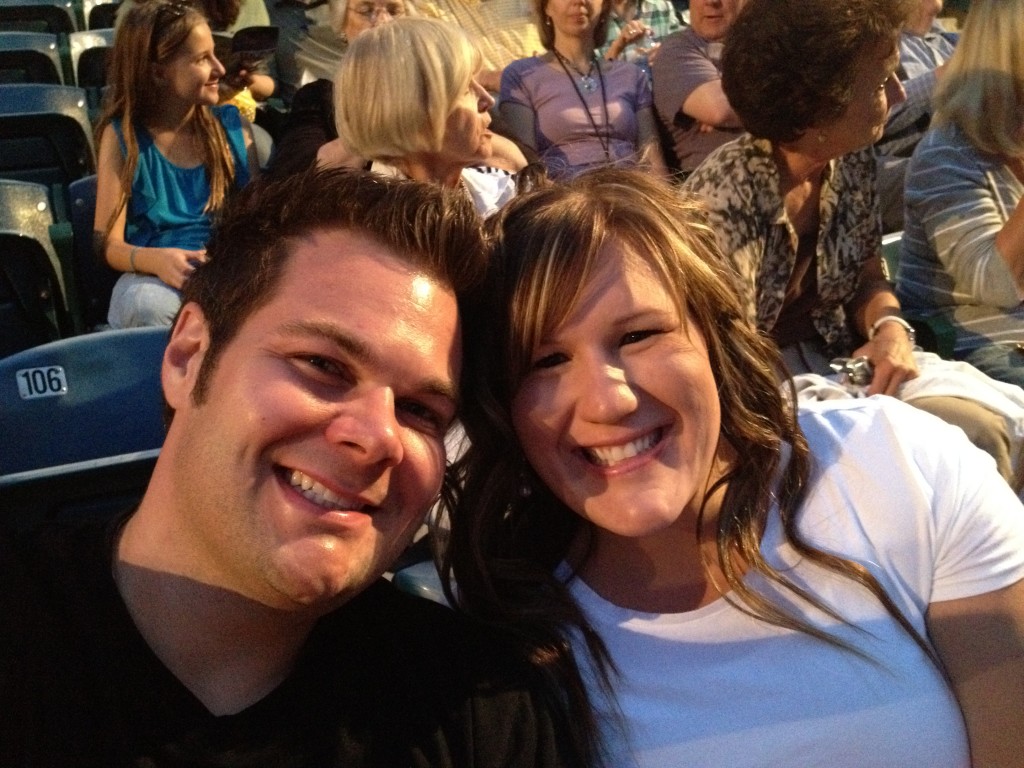 Waiting for Aladdin to begin.
I know what you're thinking – 2 years already?! Yep.
We got married just 6 short weeks after the proposal, on Sept 10th, 2010.  Thanks to Pam, Elaine, and our friends and family members – the reception was a hit.  It was a spectacular event, and a day that we'll always remember.
Many people thought that our 6 week engagement was nuts.  But, for us, it seemed like the perfect amount of time. Besides, Shalauna wanted to "set the hook" quickly, before I changed my mind!
After the wedding, to my surprise… everything was great.  We still liked each other! And as it turns out, living under the same roof was pretty awesome! What a relief!
Since then, it's only got better.
She's the best thing that ever happened to me.  She makes me so happy, and there's nobody I'd rather spend time with more.  We are best friends, and we never get tired of each other.  I can't think of anyone else I'd rather be the mother of my children.  She's perfect for me in every way, and I love her more now than I did on our wedding day.
I'm so lucky to have her, and look forward to many more years of awesome.  Love you babe!