Happy Halloween from the Waters Fam!  We seriously LOVE this holiday.  This year we dressed up as Gumby and Pokey.  If you don't remember these characters, watch this video for a little refresher.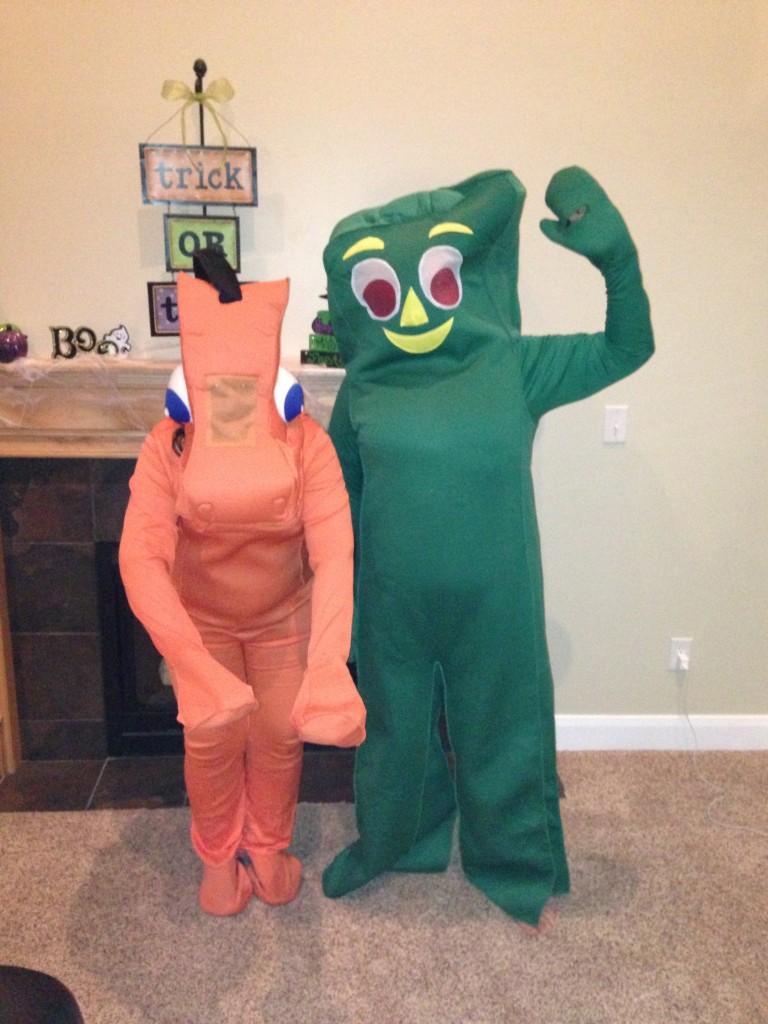 Last weekend we had a party and this was one of my favorite moments.  Most of us were in the kitchen playing games when all of the sudden we see that Mike has stolen the Pokey head and him and Gumby (Jason) were in a dance off.  They have moves you've never seen before!!
Everyone dressed up, which was a hit, and all the costumes were so creative!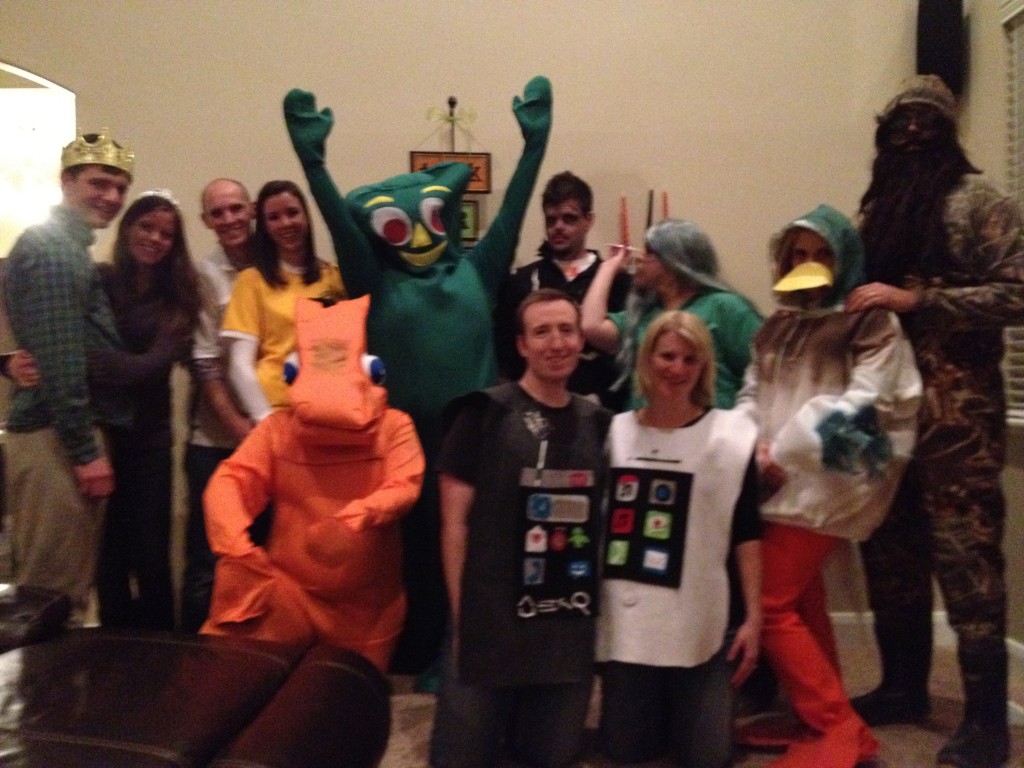 Left to Right:  Prince William and Kate "Middle-Class", Soccer Players, GUMBY, Zombies, Duck and the Duck Hunter, POKEY (Gumby's horse), Mr. Android and Mrs. iPhone.
We also played "minute to win it" games which was a blast.  Stacking chap-stick is not easy, just ask Rebecca!  "Focus…."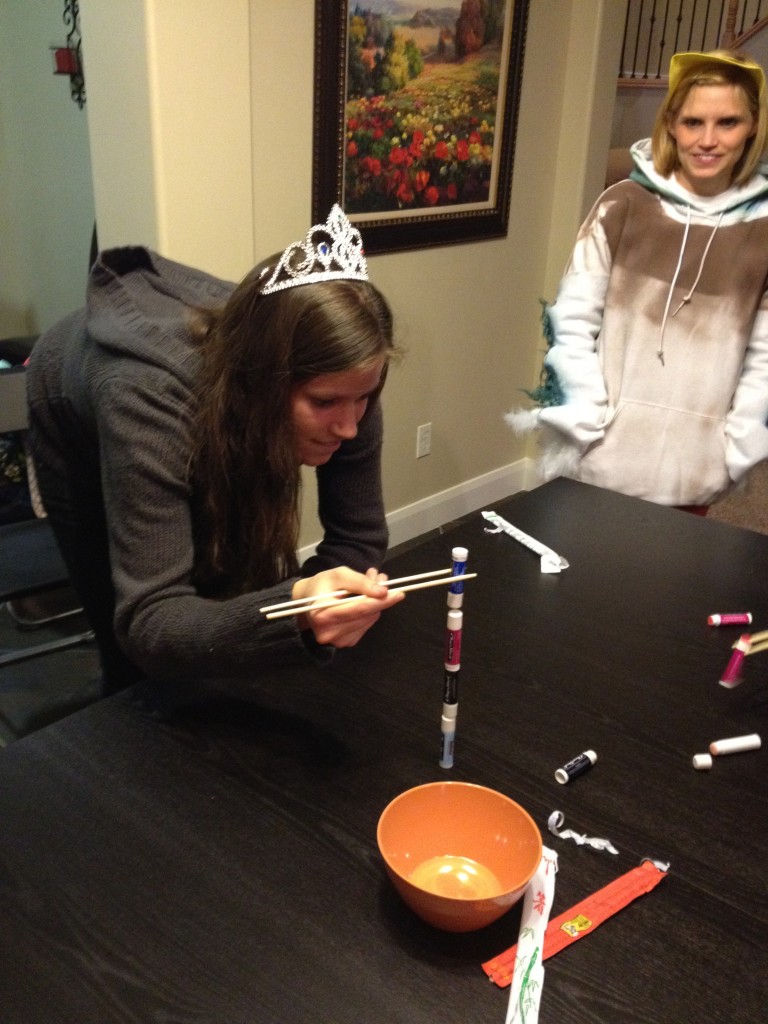 Neither is stacking soda cans…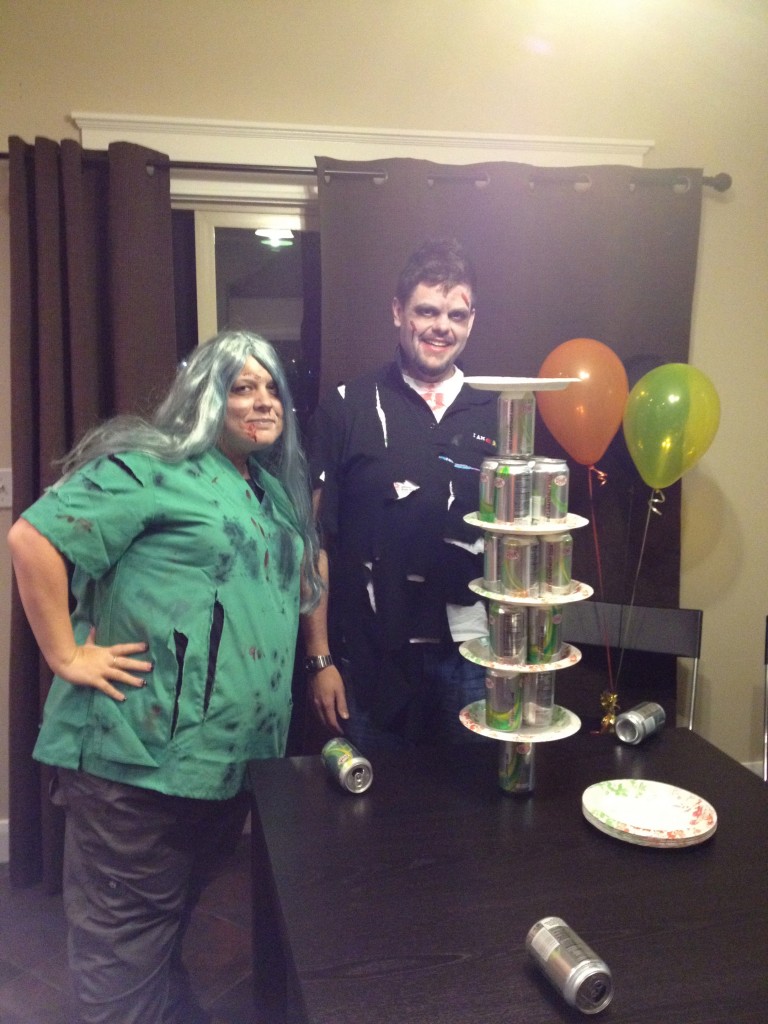 But these guys seriously made it look easy!
Our favorite Halloween skit from Jerry Seinfeld…  Seriously, I think Jason and I still have in our heads, "get candy, get candy, get candy!"
We hope you had a fun and safe Halloween!