That's right folks, another birthday!  Happens every year.  This year was really fun because Shalauna surprised me with a trip to California!  Our good friend, Sara Sparhawk, allowed us to take over her apartment, keep her up at night, and eat all her candy.  She lives in San Jose, which is right in the middle of the Bay Area action.
When we got there, we dropped off our bags and headed straight to San Francisco!  I hadn't been there since high school, so it was fun to go back.  Shalauna and I met in NYC, and going to San Francisco felt all too familiar.  We love the city!
We decided to take a tour of San Francisco.  Yeah, we could have taken a bus tour.  But we like to live on the edge around here.  Instead we rented some bicycles!  We made our way through the city, around the bay, and across the golden gate bridge to Sausalito.  You can check out our route on Runkeeper, if you're interested.  Yep, I tracked it.
We had a tour guide that was the nicest guy.  See, the thing is, if you don't have kids you may not know this.  But when you have a baby… the day that kid is born is the day he becomes the boss.  And babies don't really care about your vacation plans or that bike tour you signed up to do for 3 hours.  Right in the middle of the ride, Zac of course has a meltdown.  And rightfully so, he was hungry.  [He fits right into the family.]  Anyway, we fell behind the group so we could feed the little dude.  But our tour guide (and the rest of the group) just didn't want to leave us.  I think maybe they misunderstood the No Child Left Behind Act.  Anyway, they refused to go on without us, and we all had a great time.
We also spent a few days in San Jose, trying to pass as locals.  We did rent an energy-efficient space shuttle (Toyota Prius), which seemed to be what all the cool kids were driving.  I couldn't visit the bay area without geeking out a little and visiting the big three: Google, Facebook and Apple.
We also crossed "Campfire on the beach" off the bucket list.  We drove to Santa Cruz for this one.  Don't worry, we brought the marshmallows and made some ocean S'mores.  I'd like to take credit for building the fire, but I forgot the lighter fluid.  So instead, Shalauna, Sara, and a friendly local dubbed the "Italian Stallion" started the flame.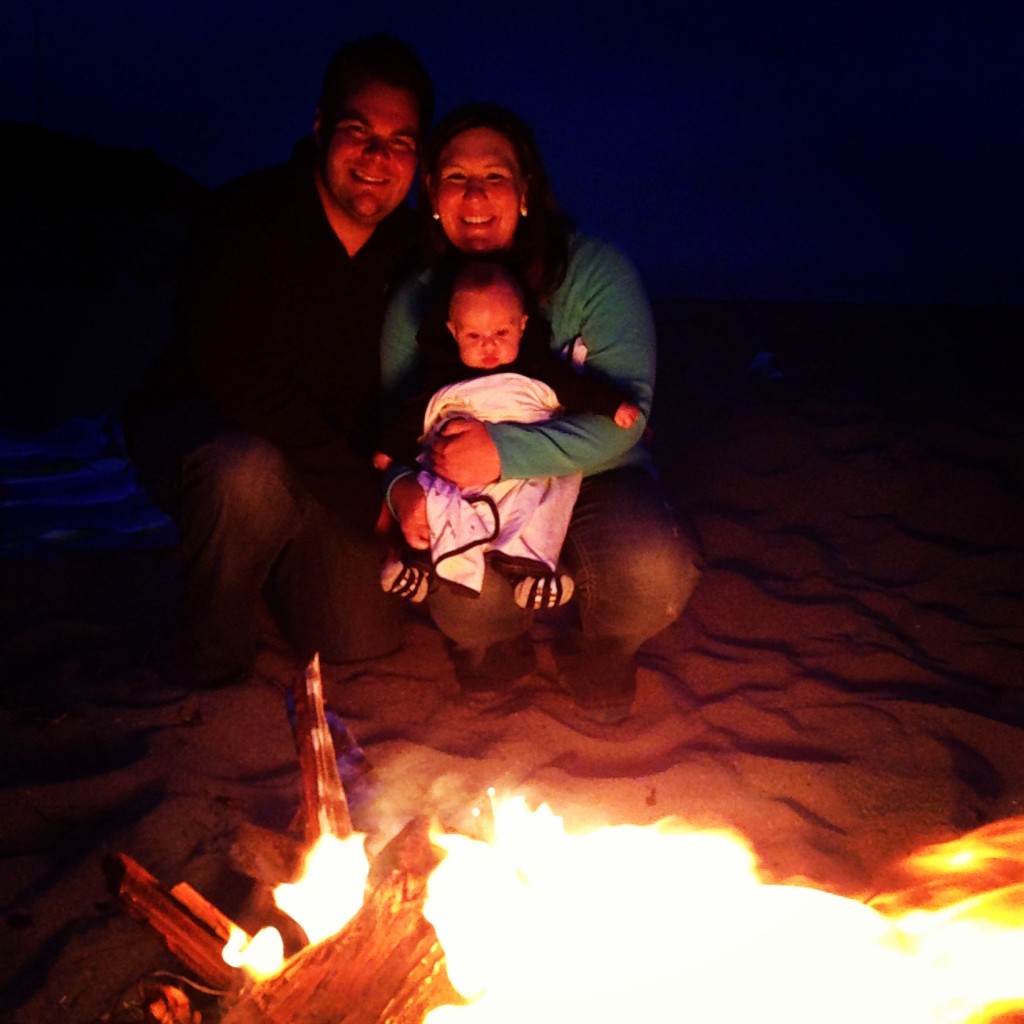 We also went up the canyon to Big Basin Redwoods State Park.  This was my first time seeing a redwood in person.  Quite spectacular, if I do say so myself.  Coast redwoods are the tallest trees in the world.  They can reach heights of over 375 feet.
I kept thinking I would eventually see Treebeard, you know one of those huge walking trees from Lord of The Rings?  Luckily, we didn't.  I don't think I could take another minute of that film.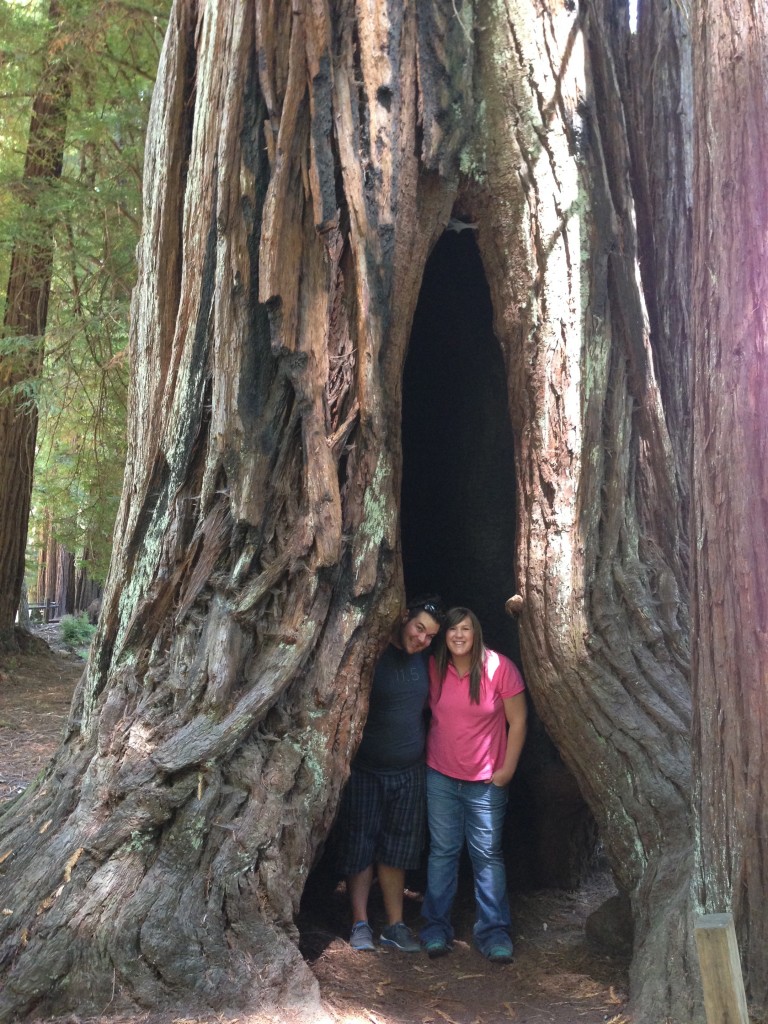 And finally, we couldn't finish a trip to California without some really awesome Carne Asada tacos from a hole in the wall taco shop along the coast.
What a great trip!  We had so much fun, and Sara was so nice so be our host and show us around.  Can't wait for our next getaway!