Welp, Zac survived 2 weeks everyone! Way to go little buddy.  I have to say, I'm proud to report that Shalauna and I survived too!  Everybody tries to tell you what it will be like when you have a baby, but I don't think you can truly understand or appreciate it until you have one of your own.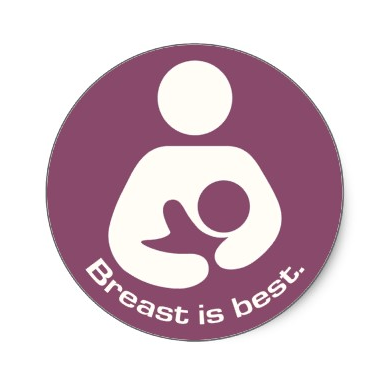 One thing non-baby-owners rarely consider is feeding the baby.  It turns out it's kind-of a big deal.  Babies need to eat, and often (like every 2 or 3 hours).
Ever since I was born, I always knew Breasts were best.  Luckily that has carried through to my adult years and I'm happy to report that Zac also shares the same passion.
Haha, kidding aside, it is actually really challenging to stick with breast feeding.  I totally understand why so many mommies give up, or are unable to produce enough for their baby. There are so many different options out there, and formula is so darn convenient!
Before Zac was born we took a prenatal class every week for four weeks.  They covered so much, and we felt like we had a pretty good grip on what to expect at the hospital and after we got home.
But somehow, when you have a little screaming human in your arms at 3 o'clock in the morning, a sense of panic can settle in – and you forget everything you thought you knew.  We had a few hard days (and nights!) as we figured out how to help Zac get his little body the nutrients it needs.
After several visits to a lactation specialist we were relieved to know that we weren't doing all that bad!  And on day 15 (today), I'm thrilled to reveal that Zac is feeding like a champ and is formula free!  I'd like to take some credit here, but really, Shalauna did all the work – she is such a warrior!  She is so diligent and will do whatever is required for our little man.  Zac and I are so lucky to have her!
I know, I know… you came here to see some photos.  Here you go…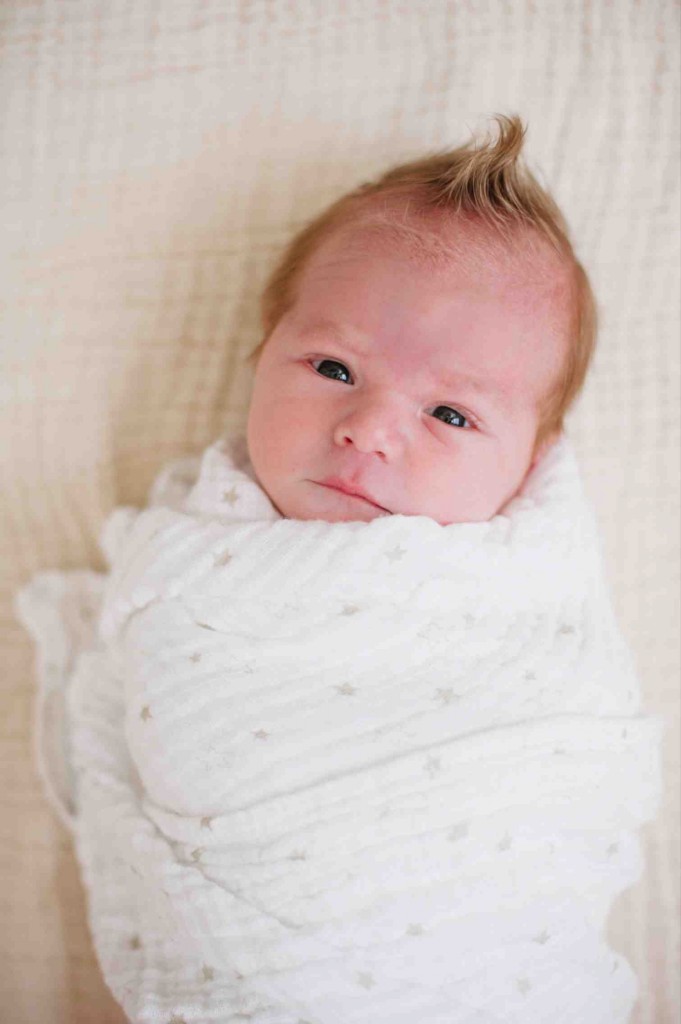 Zac is my Mom and Dad's first grandbaby!  Here's a photo of my dad and Zac after a 13 hour drive from Washington State to visit…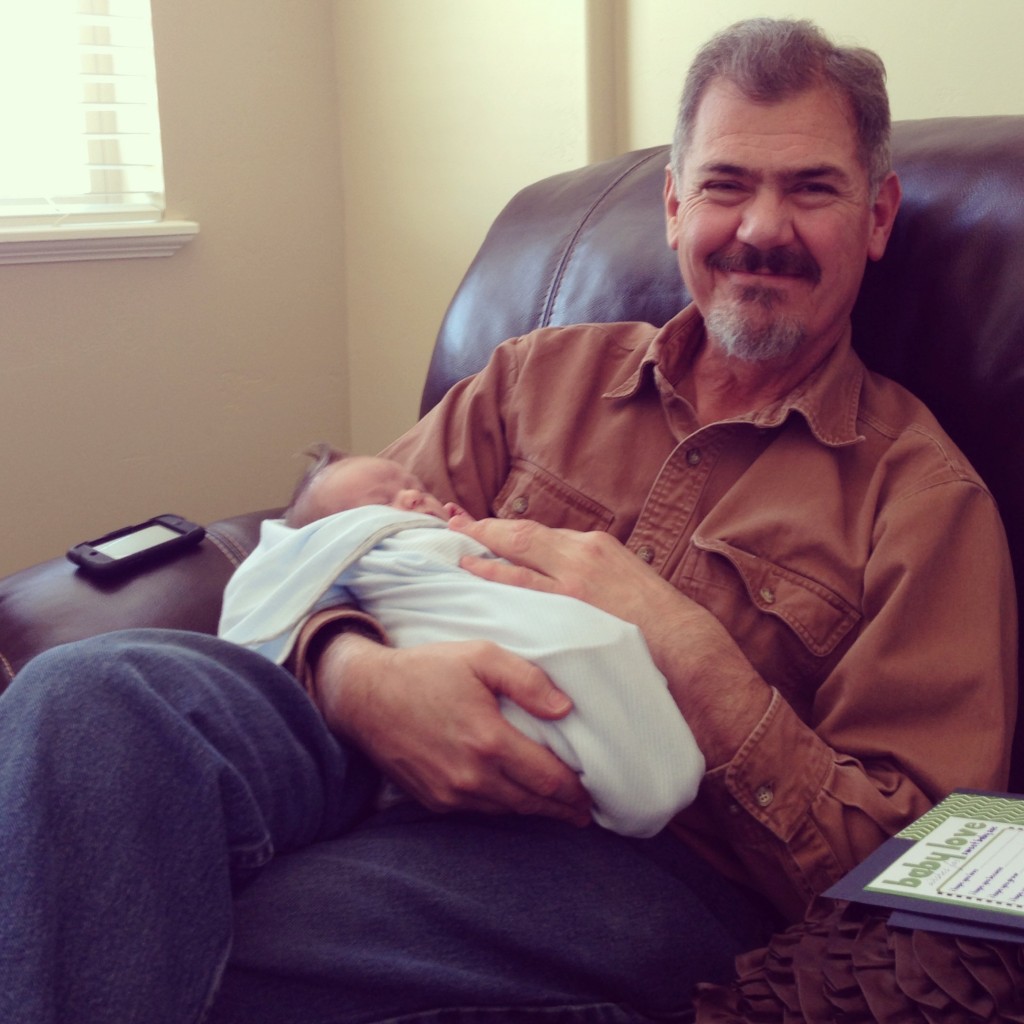 And here's my Mom being a proud grandma.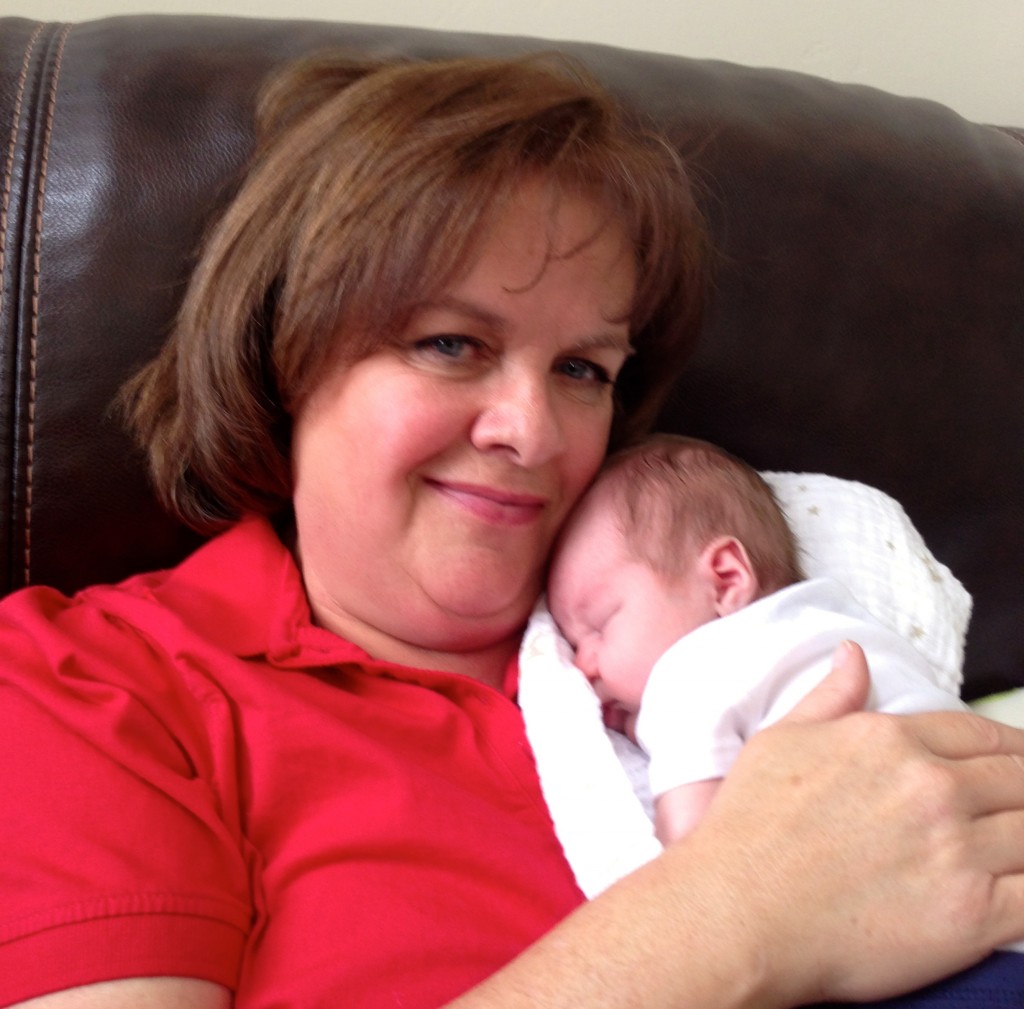 Zac's umbilical cord recently fell off and and dried out.  Today we gave him is first all out bath in the tub.  I think he likes baths almost as much as him momma does.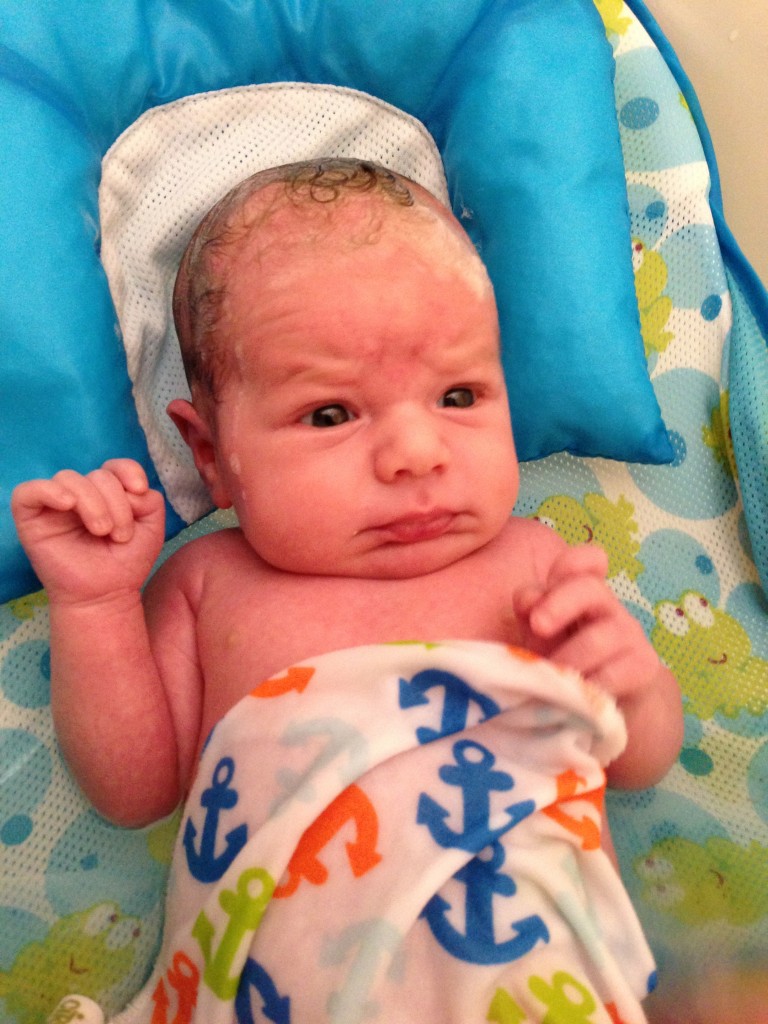 It finally feels like we're in a routine.  All babies do is eat, sleep and poop, but it takes a while to get into a rhythm.  I returned to work and Shalauna is a professional stay at home mom.  I keep telling her, if she continues to do such a remarkable job, I will be forced to double her salary.  She didn't oppose.  😉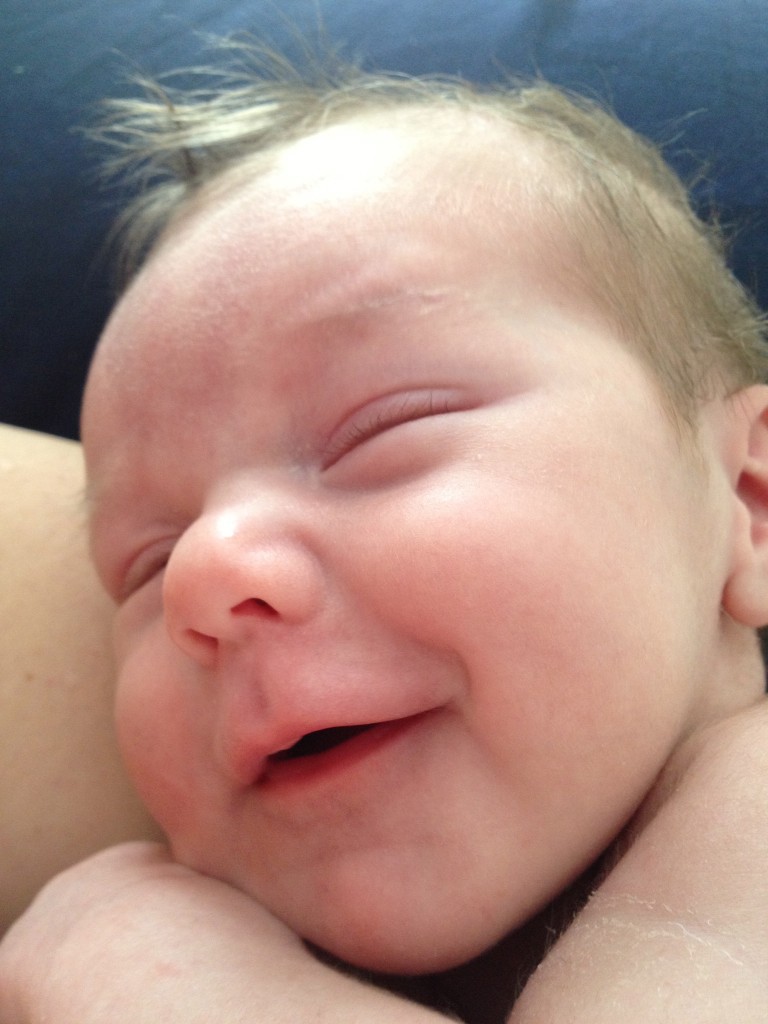 Happy as a clam.